European Doberman Breeders
Joie De Vivre means "Zest for Life" or "Joy of Living". That is exactly what our European Doberman puppies will bring you.
As European Doberman breeders, we raise excellent quality pups, from their health testing to their temperaments. Our European Dobermans are bred from champion bloodlines. We selectively breed for Regal Beauty, work ability, and sound temperaments. All European Doberman pinscher puppies are very well socialized, as they are raised by our family, including our four daughters. They all receive love and attention from the moment they are born until they go to their forever homes! Every puppy is excellent with small children and very protective of their loved ones. Get your dog from a European Doberman breeder that cherishes each puppy; you can't go wrong with any pup from Joie De Vivre Dobermans! Our European Doberman puppies sell very quickly. We strive for excellence and produce some of the highest quality Doberman puppies in the United States. Remember to frequently check back for upcoming litters so that you don't miss a thing and ask about signing up for our wait list!
Joie De Vivre's L-Litter
Puppies born 11/16/22
We have black males and black females available
European Doberman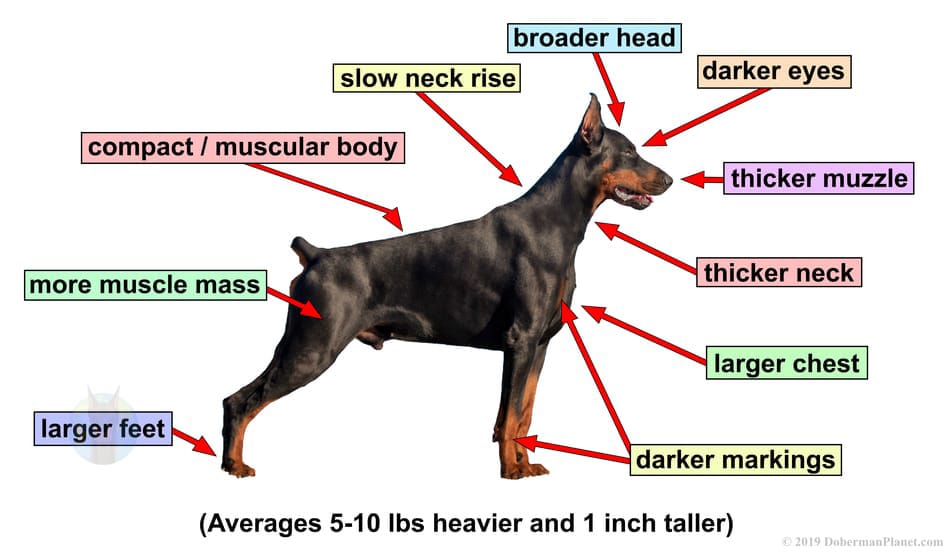 European Dobermans are more muscular, masculine, and suitable for work.
American Doberman
American Dobermans are slender and sleek.