Welcome to Joie de Vivre Dobermans:
The Home of Elite European Doberman Puppies
Joie De Vivre means "Zest for Life" or "Joy of Living". That is exactly what our European Doberman puppies will bring you.
If you're looking for a loyal and loving companion, look no further. Our European Doberman puppies are bred from champion bloodlines and are known for their regal beauty, work ability, and sound temperaments. All of our puppies are raised by our family, including our four daughters, with love and attention from birth until they go to their forever homes.
Our European Doberman puppies are excellent with small children and are very protective of their loved ones. When you purchase a European Doberman puppy from Joie de Vivre Dobermans, you're getting a dog that has been bred and raised with the utmost care and attention to detail.
At Joie De Vivre Dobermans, we understand that every family has different needs and budgets. That's why we offer a range of packages to suit all lifestyles and budgets, so that every family can bring home their dream European Doberman puppy. From our basic Joie De Vivre Doberman Package to our advanced Ultimate Protection Package, we have everything you need to provide your new companion with the best start in life. No matter your budget, our expert team is here to help you find the perfect package for your family. And for 2023, we're proud to announce special financing options to make it easier for you to bring home your new European Doberman puppy. Browse our packages now and find the perfect fit for you and your new furry friend!
DOB: 01/23/2020
VWD: Clear
DCM1: Clear
DCM2: Clear
DM: Clear
DOB: 10/29/2018
VWD: Carrier
DCM1: 1 Copy
DCM2: Clear
DM: Clear
European Doberman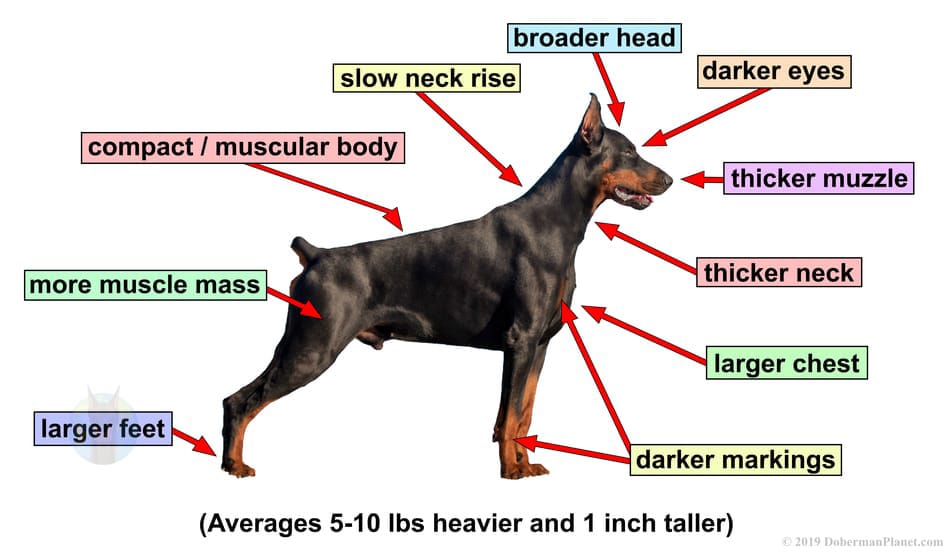 European Dobermans are more muscular, masculine, and suitable for work.
American Doberman
American Dobermans are slender and sleek.